CENTRAL ALBERTA CO-OP CONTINUES TO GROW
Actions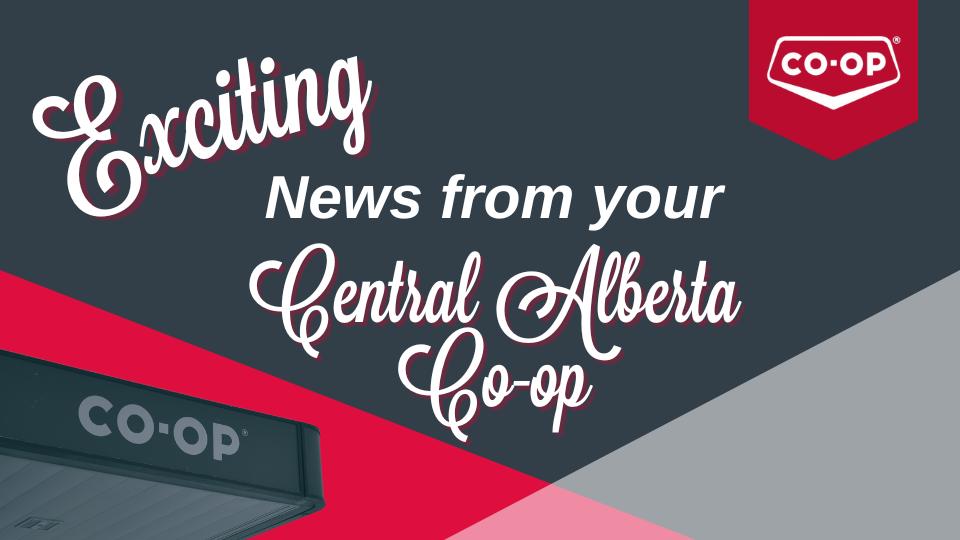 CENTRAL ALBERTA CO-OP CONTINUES TO GROW
August 25, 2022
Some exciting news from your Central Alberta Co-op!
In November 2021, Federated Co-operatives Limited announced it had entered into an agreement on behalf of Co-ops across Western Canada to purchase 171 Husky retail gas bar sites from Cenovus, pending Competition Bureau review.
We are pleased to share that the Competition Bureau has completed its review and 6 new sites will be joining our Co-op on September 13, 2022.
These sites include a mix of gas bars, car washes and convenience stores and are situated in Lacombe, Red Deer County, and the City of Red Deer. For now, they will continue to operate under the Husky brand. Over the next several months, these locations could be transitioned to Central Alberta Co-op or independent Co-op brand locations. Some of the locations will remain as independent re-seller locations, in which we will be the fuel supplier.
"This investment demonstrates the ongoing commitment to Central Alberta Co-op members and customers and will enable Central Alberta Co-op to deliver even better service and support to the local communities we serve, "said Rodney Perigny, CEO for Central Alberta Co-op.
"We don't anticipate significant changes or impacts to our customers and members in the near future, but we will keep you updated as this transition takes place. We are pleased to make this investment in our community and the long-term future of our Co-op."
Fast Facts:
myHusky Rewards members can still earn and redeem points on all applicable transactions at Husky-branded sites.
Husky Gift Cards can still be redeemed at any Husky-branded site as a form of payment but can no longer be purchased.
Co-op members will be not able to use their Co-op number at these new locations while they are branded as Husky.
We understand that you may have questions regarding these acquisitions, so we have included FAQs below that may answer some of these. For more information, you can reach out to:.
| | |
| --- | --- |
| Alex Watt | Terry Vanhantsaeme |
| Gas Bar Division Manager | Director, Operations B2C |
| 403-358-2185 | 587-802-3873 |
| a.watt@centralab.coop | t.vanhantsaeme@centralab.coop |
Discover more: