YOUR 2023 BOARD OF DIRECTOR NOMINEES
Actions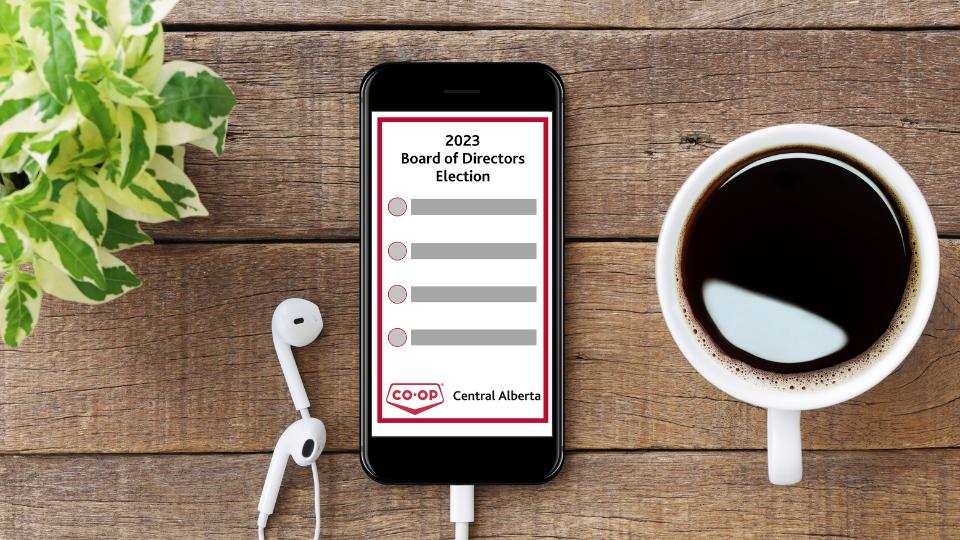 YOUR 2023 BOARD OF DIRECTOR NOMINEES
April 13, 2023
Central Alberta Co-op members elect directors to the board annually and the results are announced at the Annual General Meeting. This year, there are three vacancies on the board. Each of these positions are for a three year term.
The election closed on on Friday May 12 at noon. The results will be announced at our Annual General Meeting on May 17, 2023 at 7PM..
We are fortunate to have 4 qualified candidates for this year's election.
Here are your nominees for the 2023 Board of Directors Election.
HENNIE BOS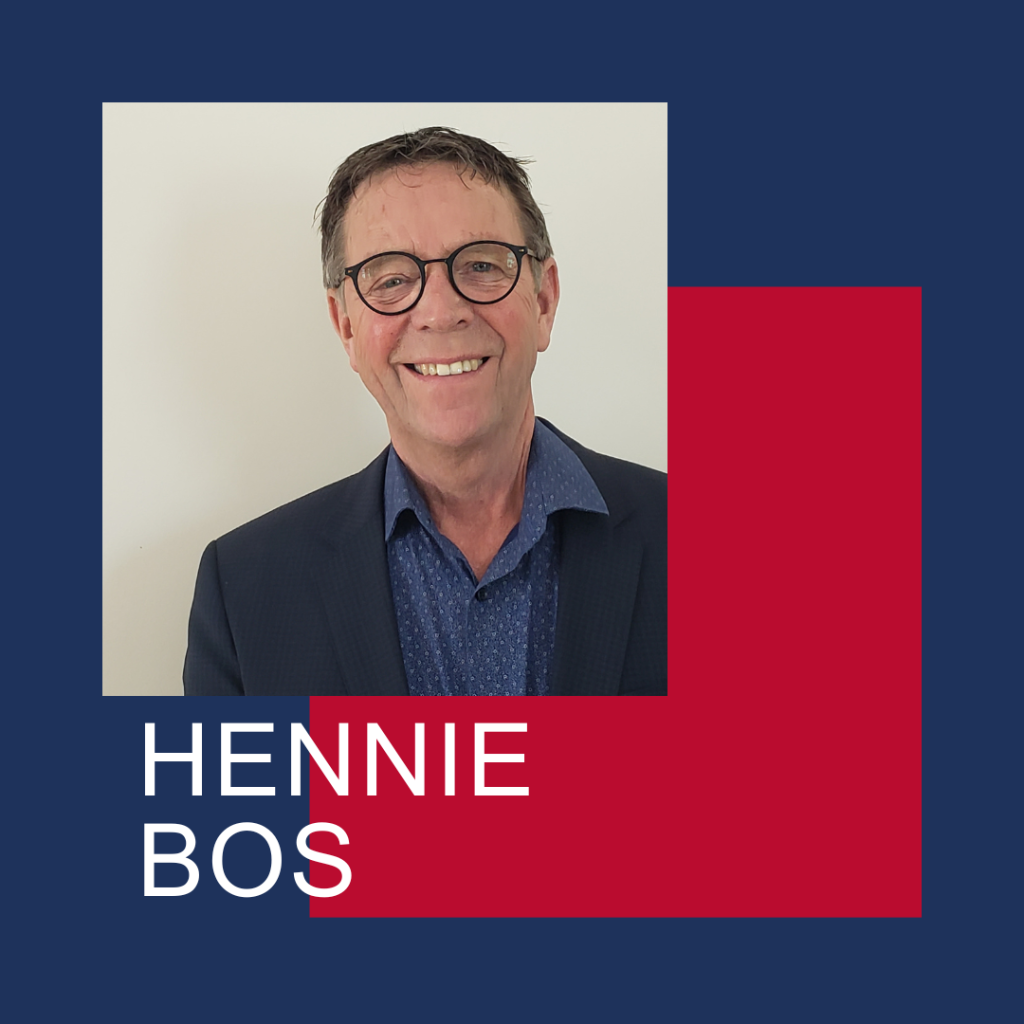 With enthusiasm I, Hennie Bos, put my name forward to serve as director for Central Alberta Co-op Board (CAC), having a passion for cooperatives, governing and experience I can add value to the Board. I am a strong believer in the power of the cooperative business model "All benefitting through collective wisdom while working together". From student until today I love governing work and served in many capacities on boards and organizations. I am a people connector, networker, consensus seeker looking for win-win outcomes and certainly not afraid to make tough decisions.
I live with my wife Tinie near Lacombe, our family founded Bles-Wold Dairy and Bles-Wold Yogurt, we have successfully established Bles-Wold Yogurt as a well recognized brand in Alberta. We have succession in place on the farm. Our family and farm have memberships with CAC, I serve as director on CAC ending my 3-year term this spring. I served as director and chairman on the Alberta Milk Board during 2004-2013 while also serving as director for Dairy Farmers of Canada in Ottawa. In 2013 I was appointed by the Federal Ag Minister as Commissioner for the Canadian Dairy Commission.
Through the Centre of Peace and Justice at Burman University I help promote and facilitate Conflict Reconciliation for the community. I seek your support to run as director because I can contribute to the Central Alberta Co-op Board with my governance background and experience working in the Alberta retail sector with our Yogurt business.
Thanks!
GARRY DIDRIKSON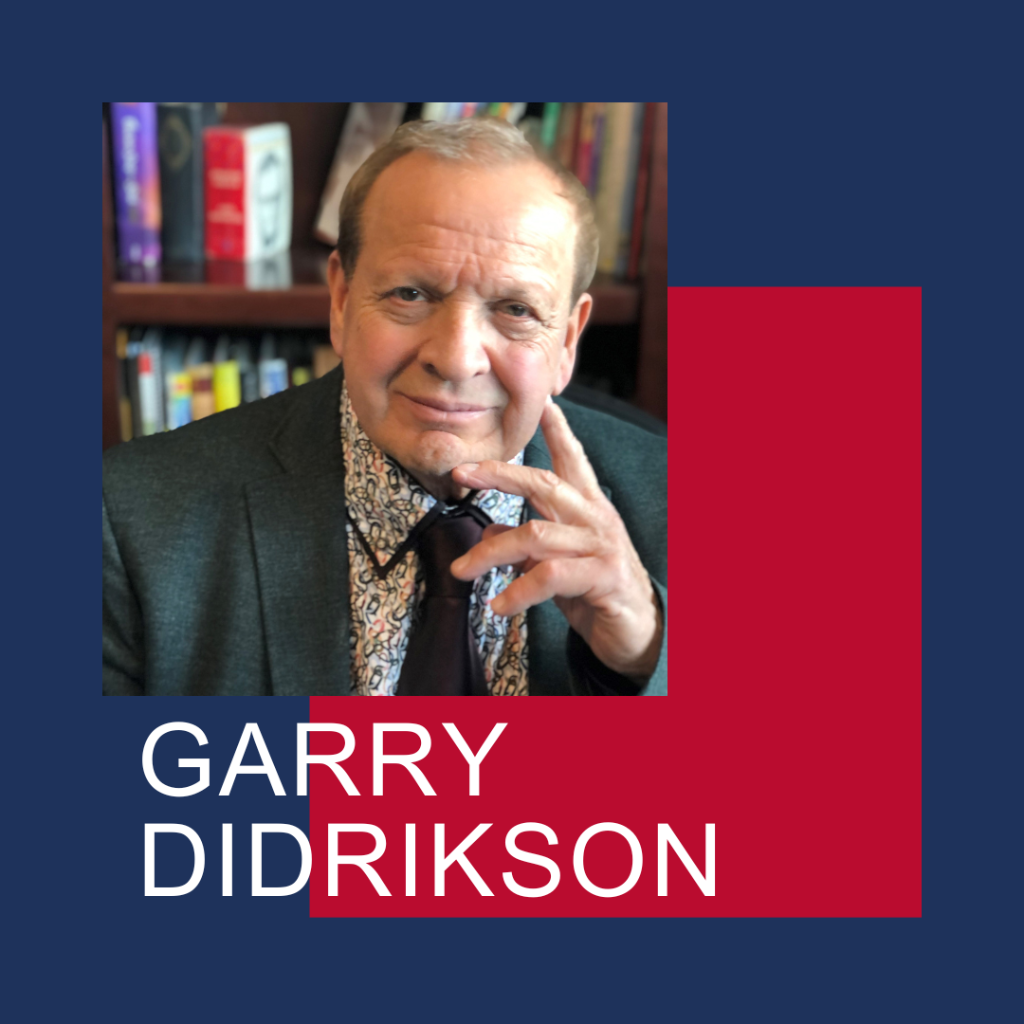 Raised & rooted in agriculture on a mixed farm ( dairy, crops etc.) we still have land. Walking to school and pitching in on the farm was a team effort, which built character & responsible values.
My first paying jobs were with the Wetaskiwin Times followed by Red Deer Advocate, then on to the hospitality and energy businesses. Educated at Lindsay Thurber High School, NAIT Engineering, U of C Education, and Chiropractic in Iowa and Toronto, I continue with professional courses at the U of A in Health and Safety.
By volunteering as Chair of the CAC at Bowden Institution, Winter Games, Downtown Development and Kinsmen, enhances my work ethic, social awareness and adaption to change. I also participate cooking and serving Christmas Dinner for outreach.
Co-op online, in-house & courses at University of Saskatoon demonstrated an honest constructive view of the co-op. Committing to acquisitions and expansion is forward thinking that will create sustainability.
No regrets, I participated in scouts, air cadets, rugby, soccer, football and the ski team. With my partner Jo-Anne an RN, four amazing boys, three grandchildren, and a hobby farm at Dixon, who could ask for more? Well maybe a great Bridge hand and a decent round of golf, but its the adventure, not the outcome.
A vote for Garry is a positive endorsement for someone with strong principles, a vision for the future, one who is environmentally responsible, who understands diversity and the co-op model where the employees can make it a career and the profits stay local.
BOB HUFF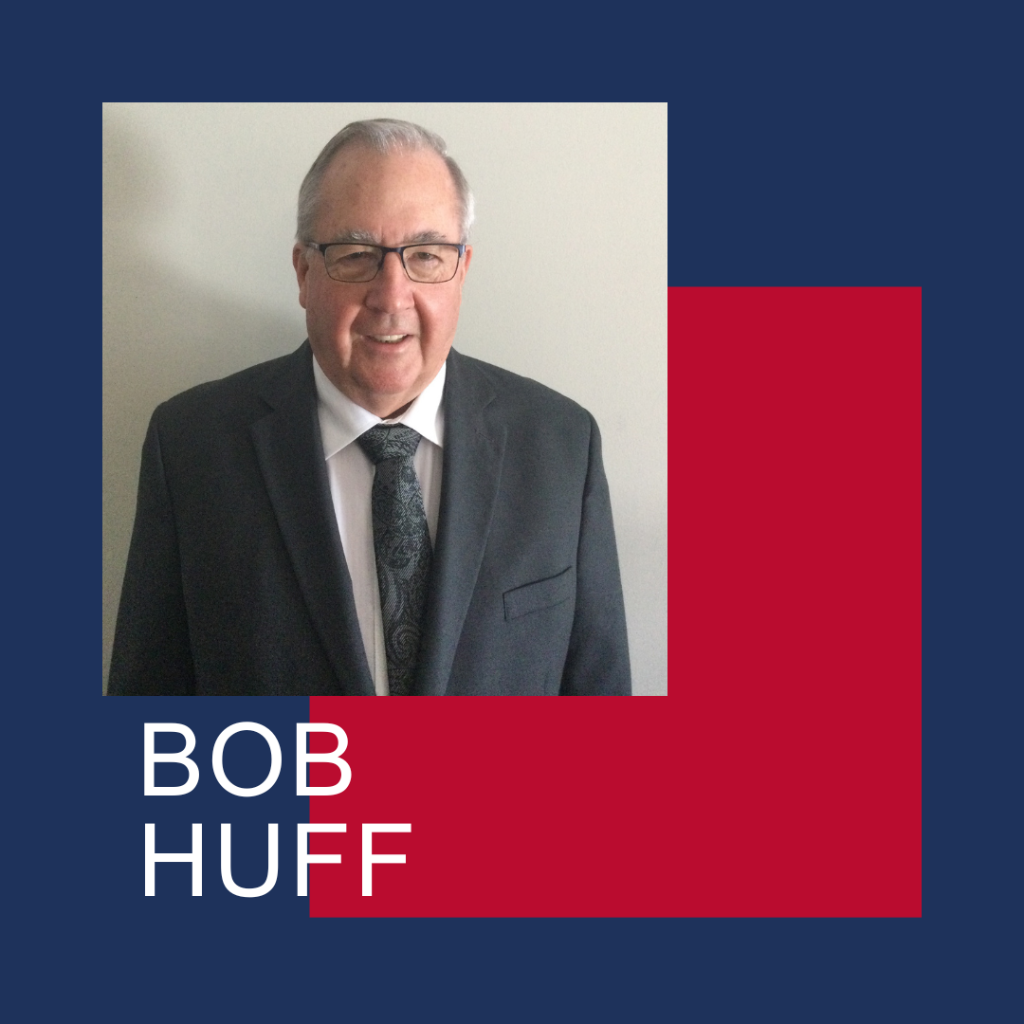 My wife, Terrie, and I reside in the City of Lacombe. We have two sons -- Daryl who lives in Edmonton and Michael who lives in Lacombe. I am a graduate of the University of Calgary and the University of Alberta.
My professional career has been as an educator. After retiring from teaching at Lacombe Composite High School, I was a contract teacher at Red Deer College in their Teacher Preparation Faculty.
Throughout the years, I have been very involved in the community. This involvement has been: a member of Lacombe Rotary Club, a member of Lacombe Lions Club, served on the Lacombe FCSS Board, Lacombe's municipal planning commission and on the Lacombe Economic Development Board; been Chair of Lacombe Police Commission, Chair of Wolf Creek Public Schools. As well, I served as a director with Red Deer Cooperative Association – during the time of its expansion to Lacombe. I am presently serving as a director with Central Alberta Coop.
These governance experience and background has taught me the importance and the need for policies, the need to be a listener, and most important the need to read the background materials and to be an effective communicator and decision maker.
Since leaving the teaching profession, Terrie and I have become world travellers. We try to spend some of the colder months in warmer climates like Mexico and Hawaii.
With my community involvement, travelling, reading and spending time with our grand children, I wonder how I ever had time to work!!!
PAULA LAW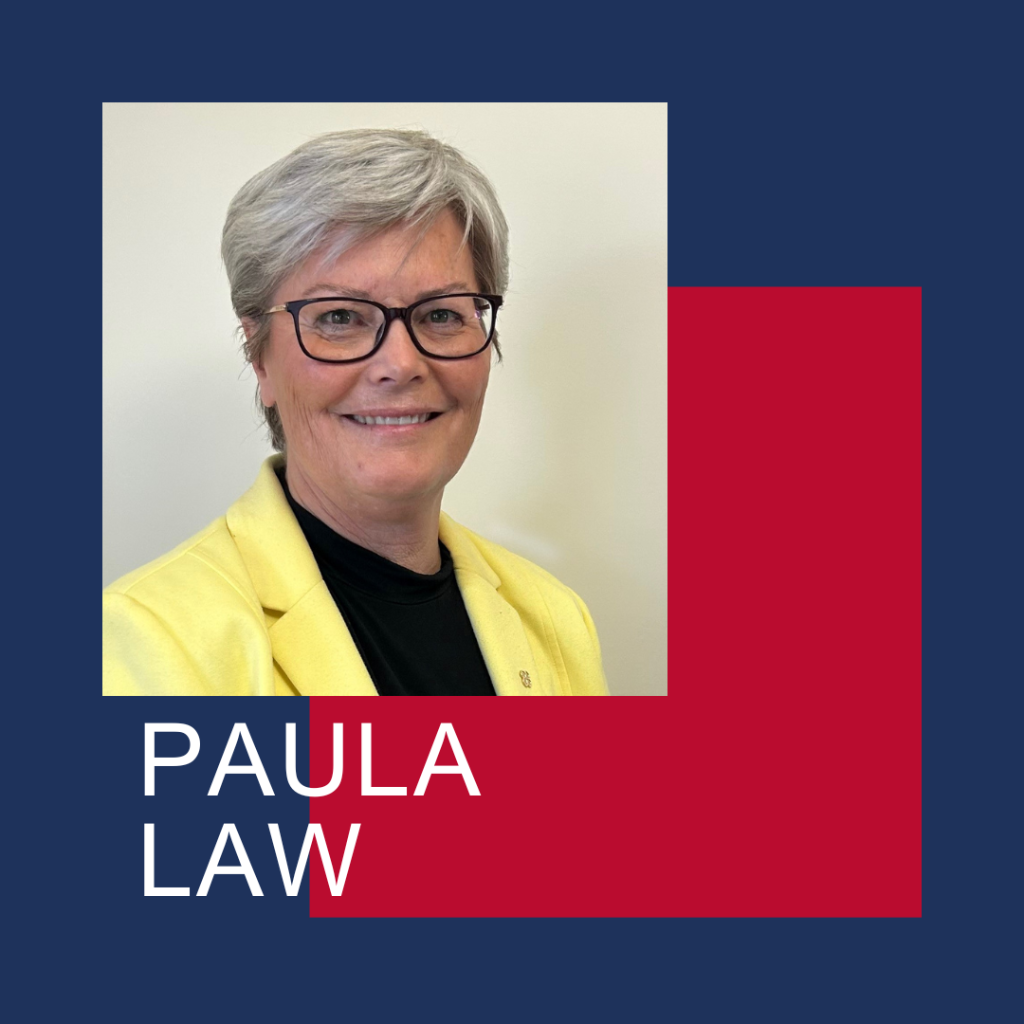 I am Paula Law and I have put my name forward to be a Director for Central Alberta Co-op Ltd. in the upcoming election.
With the exception of a couple of years away at school, I'm what you would call a 'lifer' having been born, raised and continue to live in the Lacombe County area. I firmly believe central Alberta to be one of, if not, the best place to live, work, recreate and raise families in Alberta and the Central Alberta Co-op is an integral business helping our communities thrive and succeed.
My background and experience is diverse and varied. My husband and I, along with our son, grain farm northeast of Lacombe and for many years, we also owned and operated trucking companies in the oil and gas industry. In 2010, I was elected as a County Councillor for Lacombe County. In 2011, I was appointed Deputy Reeve and from 2013 to my retirement from politics in 2021, I had the privilege and honor to serve as Lacombe County Reeve. In January, 2023, I was elected as a Director for the Alberta Canola Producers Commission.
My husband, Mike, and I have two grown children, a new daughter-in-law and a handsome (I'm biased) grandson.
Election results will be announced at the AGM on May 17th.