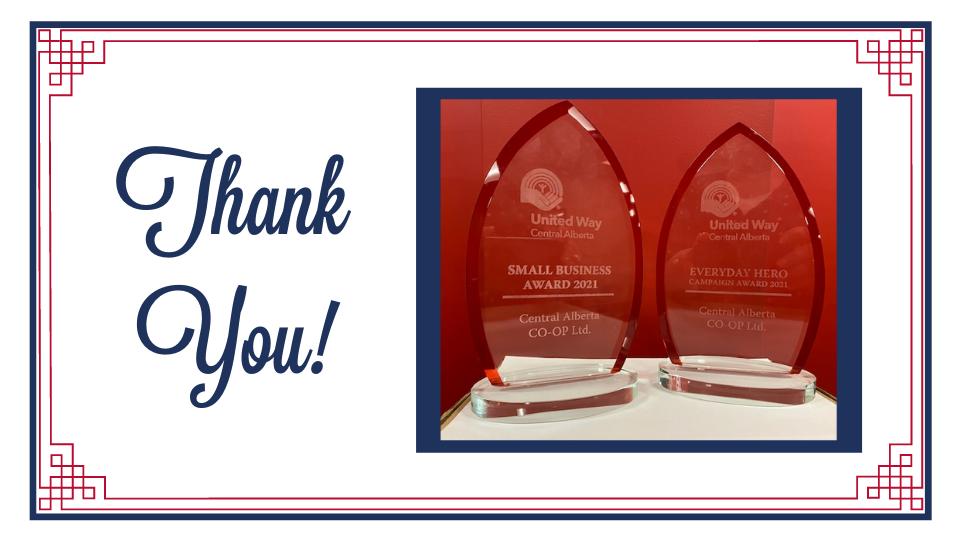 United Way Awards
April 7, 2022
We were honoured to receive not one but two awards from United Way Central Alberta for the 2021 campaign held in November. Thank you to United Way for this humbling recognition.
Small Business Award - This award is presented to the locally owned organization that demonstrated excellence in the execution of their workplace campaign.
Everyday Hero Campaign Award - This award recognizes organizations that have demonstrated excellence in engaging their customers with the impact of United Way and our work of improving local lives.
Thank you! It is solely because of your commitment to our communities and sharing the campaign with our guests that made this possible. We are very fortunate to have such giving team members and guests.
Our CEO, Rodney Perigny, accepted these awards on behalf of Central Alberta Co-op's team and our guests. Please see below for the presentation videos.
Discover more: