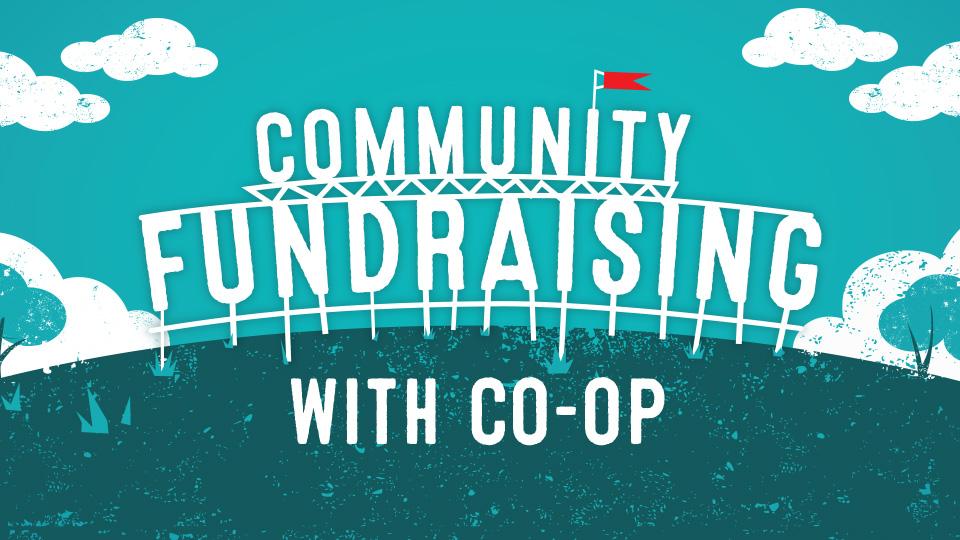 FUNDRAISING WITH CO-OP
September 1, 2020
Our Gift Card Fundraising Program helps local community groups and non-profits raise funds to support their activities and operations.
Whether you're raising money to help your sports team, dance crew, charity or travel club, Central Alberta Co-op is here to help!
Eligibility
We welcome applications from:
• Non-profit/registered charitable organizations exempt from taxation under the Canada Income Tax Act, whose programs and services benefit our community
• Not-for-profit community groups and youth organizations (Non-registered are also considered)
Please note that someone on your fundraising team must have a Co-op membership to participate in this program, and that your group's purpose should align with our Co-op's values Excellence — Integrity — Responsibility.
How it works
Your group receives 5% of the total amount of Co-op Gift Cards sold during your fundraiser.
1. Apply to participate at your local Co-op.
2. Pre-sell Co-op Gift Cards to your community supporters.
3. Give us a cheque for your total order less 5% discount.
4. Pick up and deliver your gift cards!
Gift cards are available in amounts of $25, $50, $100, and can be redeemed at any of our Food, Farm/Home and Gas Bar locations.
Program Details

• Groups must provide payment in the form of a cheque from the organization. Personal cheques, cash, and credit cards are not accepted.
• Fundraising groups must be approved by Central Alberta Co-op to participate in the program. Individuals, government agencies, profit-based organizations, third-party fundraising campaigns and groups that may have an adverse environmental impact are ineligible to participate.
• Equity is not earned on fundraising gift card orders.
• Groups can receive up to a maximum discount of $2500.00 per year.
Responsibilities:
Your Co-op will undertake the following:
• Review timelines for fundraising and payment with the organizer
• Ensure gift cards are ready for group one week after Gift Card order has been placed.
• Answer your questions relating to the program
You will undertake the following:
• Maintain a single point of contact for Co-op and keep in contact.
• The contact person identified in the application will be the single point of contact for the program and will be the only authorized representative for discussing fundraising specifics after approval.
• Positively represent Co-op as your fundraising partner.
Click here to apply!

Gift Card Fundraising Application Form
Central Alberta Co-op uses Do Some Good to power their application forms.
Central Alberta Co-op, like other community-minded businesses, receives numerous requests for donations. Please allow a minimum of 2 weeks to review your requests and respond. Central Alberta Co-op works hard to assist in as many community organizations as possible, however due to the high volume of requests received, not all worthwhile proposals will be approved. Such a response does not reflect upon the value of your organization and the valuable service you provide.
Discover more: