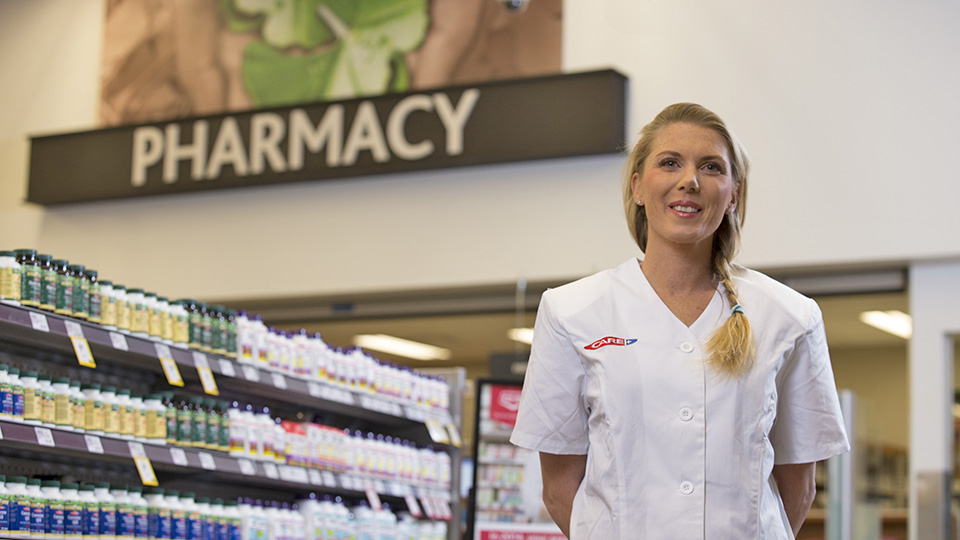 Co-op Pharmacy
January 21, 2019
More than just filling prescriptions!
Your Central Alberta Co-op pharmacy is committed to the well-being and total care of our customers. If you need a prescription filled, some health care advice or some health and beauty products, stop by our pharmacy today!

Medication
Our pharmacists are available to offer you counseling on your prescriptions, including important facts on how to take your medication and what to expect, as well as additional health care tips to assist you in selecting non-prescription products.
Your Central Alberta Co-op Pharmacy team is not just about filling prescriptions. They offer:
Free Medication Review
Free Drug Disposal
Injections
Additional Prescribing Authorization

—

available at select locations
Free Delivery
Free Blister Packaging
Aids for Daily Living

—

available at select locations
Compounding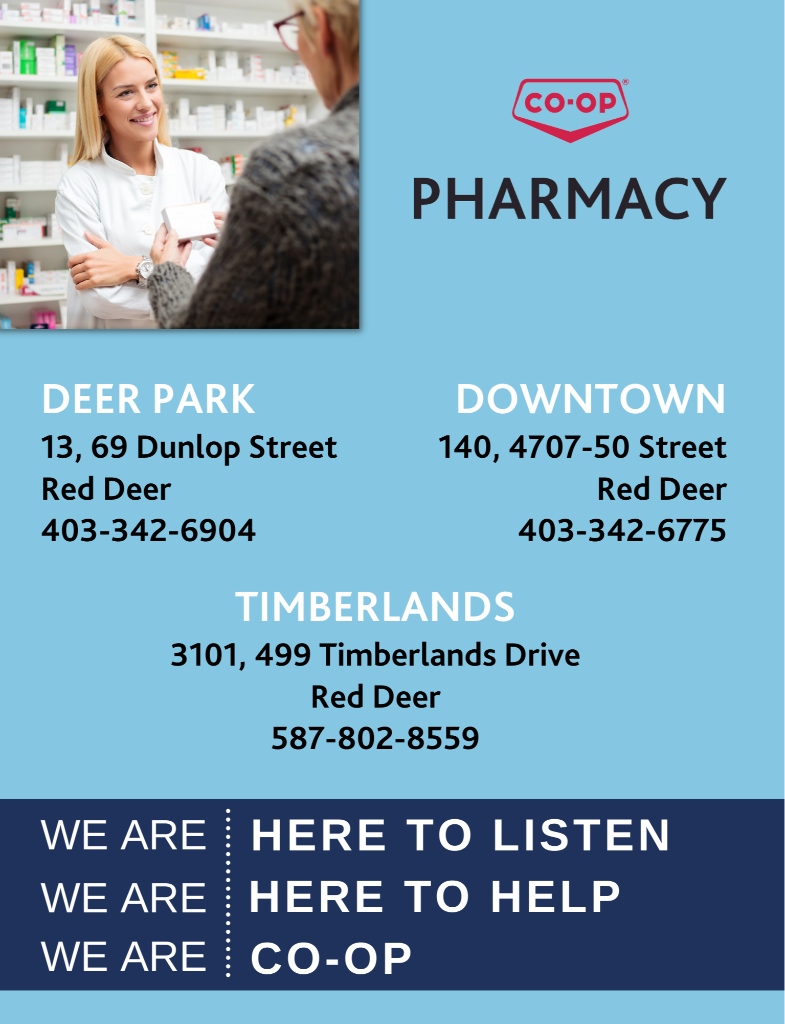 Health & Beauty
Keep yourself feeling great and looking great with the variety of health and beauty goods we have to offer. We have brand name products, as well as a line of store brand items.
For more information about Co-op's health & beauty store brand, please visit our Store Brands website.
For Your Convenience
The new Co-op Pharmacy app helps you manage your prescriptions anytime, anywhere! Download the new Co-op Pharmacy app today to keep you connected to your Central Alberta Co-op and change the way you manage your health.
Certification
The licensee is required to provide, on the request of the patient, the name and practice permit of any regulated member who provides a pharmacy service to the patient or who engages in the practice of pharmacy with respect to a patient.
We ensure that only qualified pharmacists practice in our pharmacies. They must be licensed in the province of Alberta, and must maintain their knowledge and skills at the highest level possible.
Governance in Alberta
The Alberta College of Pharmacists governs the pharmacy profession in Alberta to support and protect the public's health and well-being. They set and enforce a high standard of competence and ethical conduct.
Patients who have concerns about the pharmacy services they receive are encouraged to discuss the problem directly with the pharmacist. Every pharmacy has a pharmacy licensee, responsible for the policies and procedures at the pharmacy, who can also address your concerns. If necessary, you may ask to speak to the licensee.
Patient Concerns
Click this link to go to the Alberta College of Pharmacists website to view the Patient Concerns poster.
Proprietor's Representative
Rodney Perigny
Chief Executive Officer
Central Alberta Co-op Ltd.
6201-46 Avenue, Red Deer, AB T4N 6Z1
Email: r.perigny@centralab.coop
Tel: 403-309-8914
Fax: 403-341-5811
Central Alberta Co-op Pharmacies
For more information about our locations and programs, please click the Pharmacy link beside Discover More below.
Discover more: