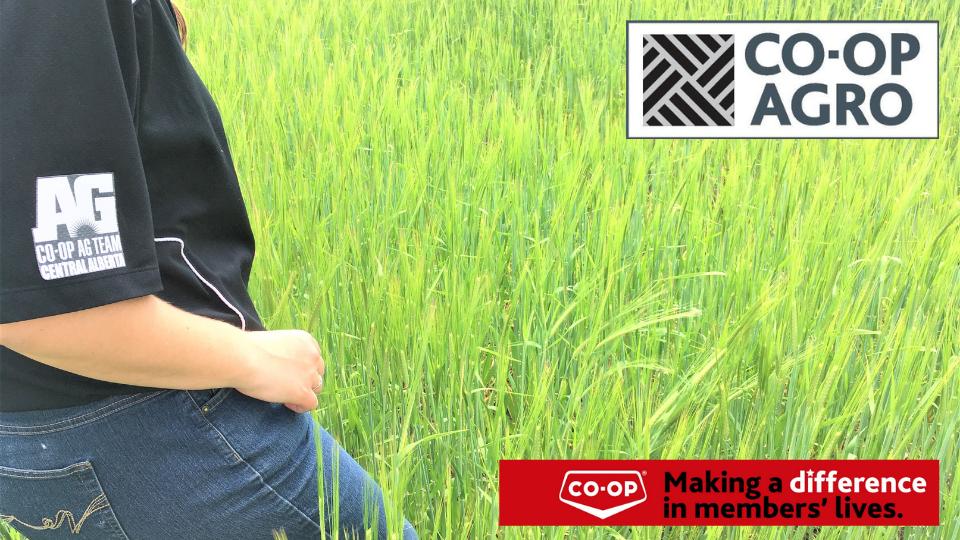 Co-op Agro
January 21, 2019
From day-to-day tasks to major farm jobs, your Central Alberta Co-op provides you with a variety of products and services.
Farm - to - Fork
Farm to fork is a phrase that can mean different things to different people. At its heart, it means that Central Alberta CO-OP is a connection between Farm to Fork. That is why we strive to bring top quality products to Western Canadian tables. Your CO-OP supports local farmers, ranchers, and manufacturers who grow, raise and produce our food.
We're working with local suppliers to provide quality, local products for our customers. Fresh fruits, vegetables, meats and innovative food products are right here in Western Canada. We work directly with large and small food manufacturers to produce CO-OP brand products, which offer unique value to our customers.
These products range from flash frozen fruits and vegetable from British Columbia to delicate potstickers from Alberta, Italian style cookies from Manitoba and smoked meats from Saskatchewan. CO-OP has a long tradition of sourcing local food items and supporting local farmers, ranchers and food manufacturers who grow, raise and produce our food. CO-OP sources flavorful, locally grown produce from growers all over the prairies.
CO-OP'S connection to the farming community is one of a kind. Not only can CO-OP supply local feed, fuel and other inputs, we're a partner supporting producers with knowledge and expertise. When CO-OP works with and promotes local producers, it drives industry growth and investment in the prairie provinces.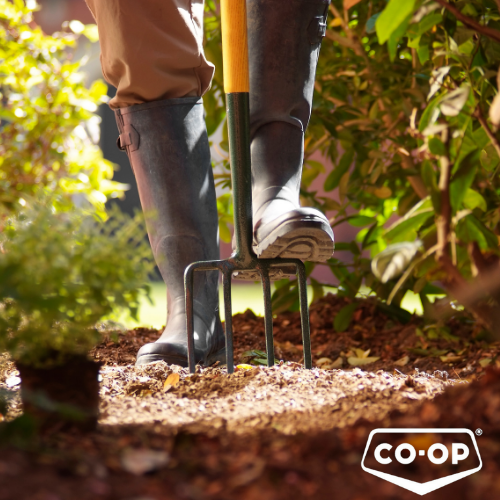 Farm Supplies
Need hardware items, tires, twine, equipment or other supplies? Let us be your one-stop-shop for your farm projects. Water tanks, fence posts, barbed wire and fencing supplies & more products are available through our Home and Farm Centres.
Crop Supplies
Whether it's seed, fertilizer, crop protection or beyond, we provide the products you need to maximize your crop yield. We offer fertilizer, micronutrient products, inoculants, canola seed, forage seed, corn seed, herbicides, fungicides and other crop protection products.
Custom Application Services
If you don't have the equipment or the time to get the crop in the ground or to do your own spraying, we offer fertilizer application, forage and canola seeding, granular herbicide application and spraying services.

Animal Feed & Supplies
Feed, gates, health products, feeders and more - we have a variety of items in stock to meet the needs of your livestock and pets.
We have pre-mixed rations, salt, supplement tubs, bulk feed options and we stock creep feeders, Hi Hog gates, panels, bale feeders, chutes and general livestock handling equipment to keep your livestock well fed and comfortably kept.
Bins & Farm Equipment
Your Central Alberta Co-op has a large selection of bins, augers, aeration equipment and hoppers. We also rent out fertilizer spreaders, grain vacs, post pounders, bin cranes and more! If you need bins, we have galvanized and smooth wall grain bins, new and used fertilizer bins, hopper bottoms, galvanized bin parts, bin moving and building services available. Looking for an auger? We carry Westfield and Meridian augers, conveyors and grain handling equipment to get your crop in and out of your bins with ease.
Agronomy Services
Tried, tested, and ready to roll out! Co-op AgZone FIELD, a full-service agronomy tool designed to help make data-driven decisions easier by giving you a simpler way to collect, share, and interpret the data you need.
Co-op AgZone FIELD makes it easy to share important information between farmers and their local Grow Team members, so they can make personalized recommendations that help farmers achieve their operational goals. Shared access to a common dashboard ensures that both the farmer and the Grow Team member are up to date on recommendations made and actions taken.
Why settle for a good crop year when you can have a great one? Our agronomy services team can provide the advice you need. We offer crop scouting, crop planning, soil sampling, fertilizer recommendations and digital AG services that will take your crop to the next level! More information on Co-op AgZone
Contact your local Grow Team Member to find out when Co-op AgZone will be available for your farm.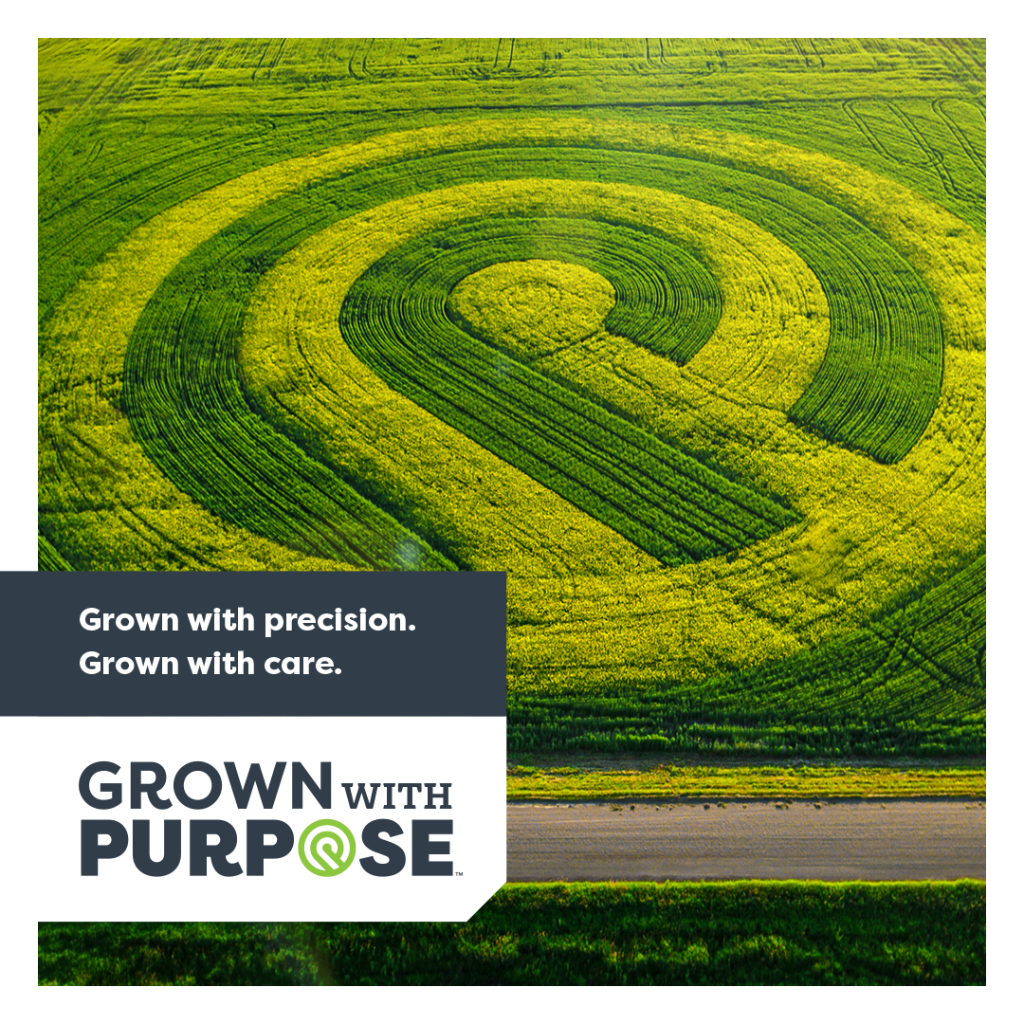 Fuel & Lubricants

Our locations offer Co-op Premium Diesel and gas, motor oil, hydraulic oil, transmission fluids, antifreeze, DEF and other related products.You can also find Westeel and Meridian slip tanks, stationary fuel tanks, pumps, hoses, nozzles and fuel tank accessories to keep your operations running smoothly.

Grower Central
Click here to log-in to your Grower Central account and view all your agronomy activity and financial data online.

YOUR CENTRAL ALBERTA CO-OP AGRO SERVICE LOCATIONS
| | |
| --- | --- |
| Crossfield | 29340 Hwy. 2A, Crossfield |
| Innisfail | Rg. Rd. , Red Deer County |
| Lacombe | 3401-52 Avenue, Lacombe |
| Stettler | Hwy 12, Stettler |
YOUR CENTRAL ALBERTA CO-OP HOME & FARM CENTRES
| | |
| --- | --- |
| Eckville | 4828-50 Avenue, Eckville |
| Innisfail | 5008-44 Avenue, Innisfail |
| Red Deer** | 4738 Riverside Drive, Red Deer |
| Spruce View | 2024-10 Avenue, Spruce View |
**Some items may not be readily available at this location but can be ordered.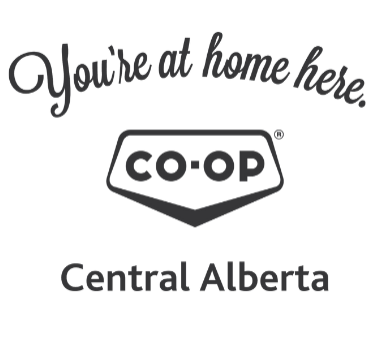 Discover more: