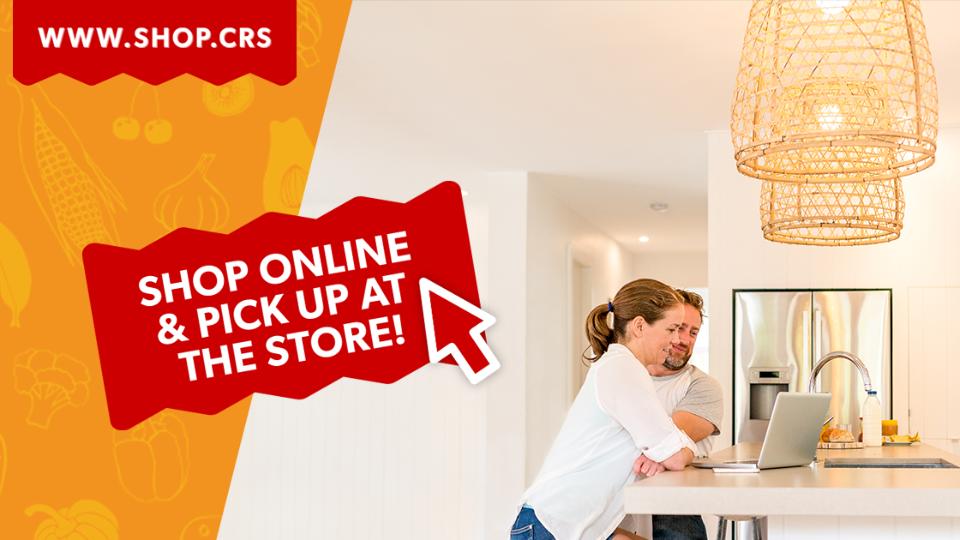 CLICK & COLLECT IS HERE!
May 25, 2020
Online shopping is NOW AVAILABLE at your Central Alberta Co-op Food Stores in Innisfail, Lacombe and Deer Park & Timberlands in Red Deer.
Here's how it works:

𑠠Go to www.shop.crs, create an account and start filling your cart
🕐 Select a time to pick up, enter payment details and submit your order
🚗 Drive to the store, park in the designated parking spots and call the number on the sign.
🛍 One of our friendly team members will bring your order to your car

Enjoy all the great Co-op savings right at your fingertips.
**Please note: This link above will take you to shop.crs so you can place your Click & Collect order. If you would like to submit an order to the location using our online order form, please visit:
Discover more: