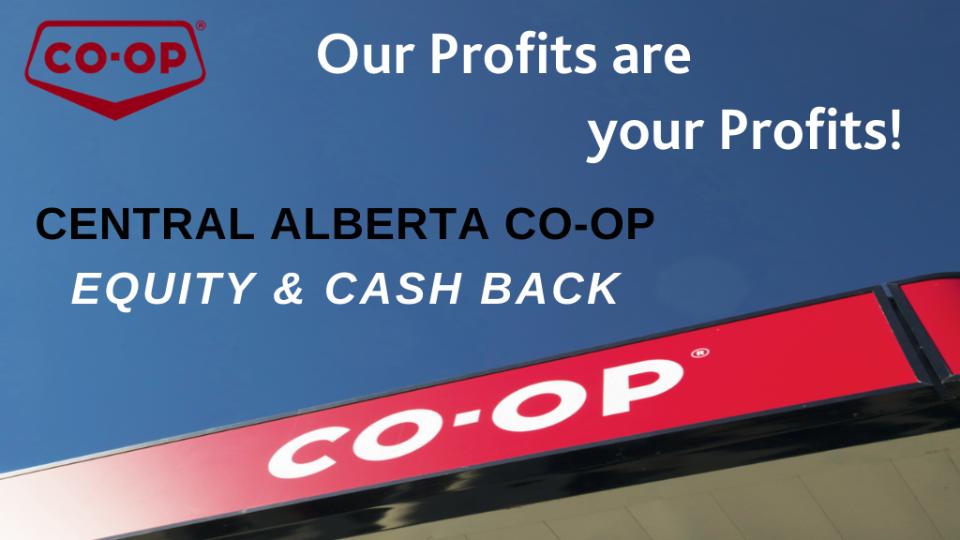 CHECK YOUR MAILBOX!
May 26, 2020
Get ready, the cheques are in the mail!
We are pleased to announce that your Board of Directors have approved a patronage allocation to the members of $6,290,000 and a cash repayment of $2,396,000. Your equity allocation is based on your purchases with Central Alberta Co-op in the 2019 fiscal year. Here are your allocation rates for 2019:
This is one of the main benefits to having a membership. We continue to invest and give back to your communities through a commitment to making a difference in our members' lives. Included with your equity statement, you will find our 2019 Membership newsletter, which you can also find below. If you would like to review Central Alberta Co-op's 2019 Annual Report, please contact our Administration Office at 403-343-2667.
Due to COVID-19, our Annual General Meeting has been postponed. Please watch here for more details.
We would like to Thank you for supporting Central Alberta Co-op and look forward to your continued support into the future.
Enjoy this message from your CEO, Rodney Perigny, https://youtu.be/3wxOmB2PsI0