Central Alberta Family Expo
Actions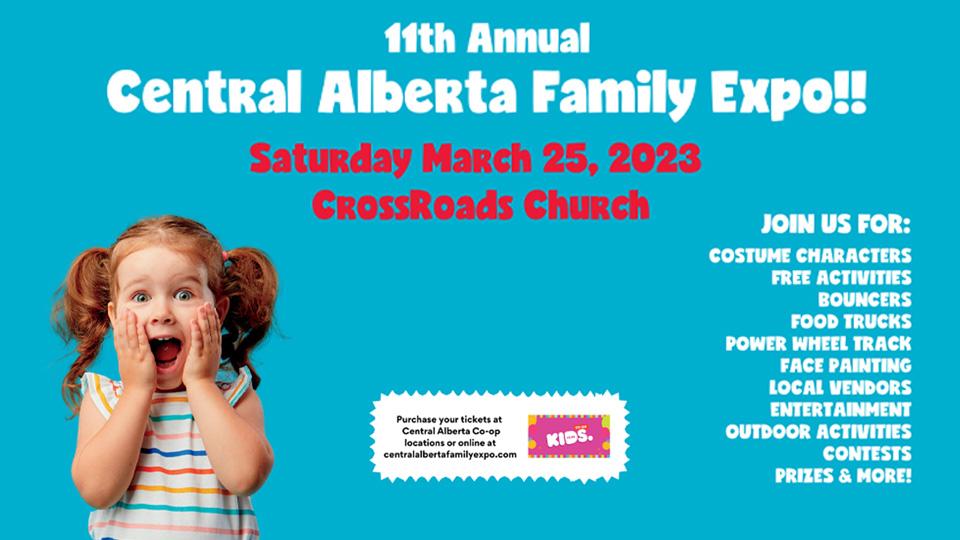 Central Alberta Family Expo
March 2, 2023
Central Alberta Family Expo
March 25, 2023
CrossRoads Church, Red Deer
10am – 6pm
Central Alberta Family Expo is a fun family tradeshow that offers families a place to experience the great things Central Alberta has to offer. This will be the 11th annual event in Red Deer. Central Alberta Family Expo takes place at a time when families are looking for something to do together at the end of the winter months and heading into Spring.

Tickets
Family Pass $30 (includes admission for up to 4 family members, free bouncers all day)
Additional Family Members $5 (may be purchased online or at the door).
Come and take part in this fun family event!
-Fun characters for children to meet and have their photos taken. The 501 Badland Garrison Star Wars Characters will be on-site to take photos with guests.
-Face painters
-Bouncers
-Local entertainment, Air Guitar Contests, Hula Hoop Contests, Beyblade Competitions, Dance Magic Studios
-Outdoor fun – Fat Bikes, Games, Food Trucks, Snow Slide
-Local vendors and businesses

Tickets are available at these Central Alberta Co-op locations!