3RD ANNUAL CO-OP IN THE COMMUNITY - HOLIDAY CHEER
Actions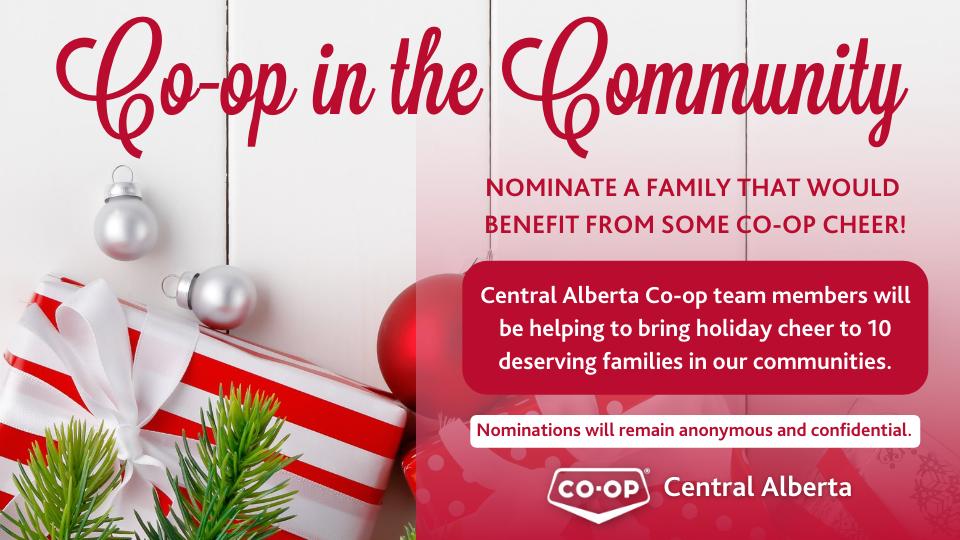 3RD ANNUAL CO-OP IN THE COMMUNITY - HOLIDAY CHEER
November 6, 2023
Nominate a family to receive some Co-op cheer this holiday season! Central Alberta Co-op team members will be helping to bring holiday cheer to deserving families in our communities. The nomination form will be open from November 6 until 12pm on November 24. Please fill it out with as much detail as possible to help us serve the families the best we can.
Click here for the nomination form!
Nomination forms will be received by e-mail and will be reviewed by a committee.
All the nominations will remain anonymous and confidential.
Help us spread some holiday cheer this Christmas season!