2023 CUSTOMER EXPERIENCE SURVEY
Actions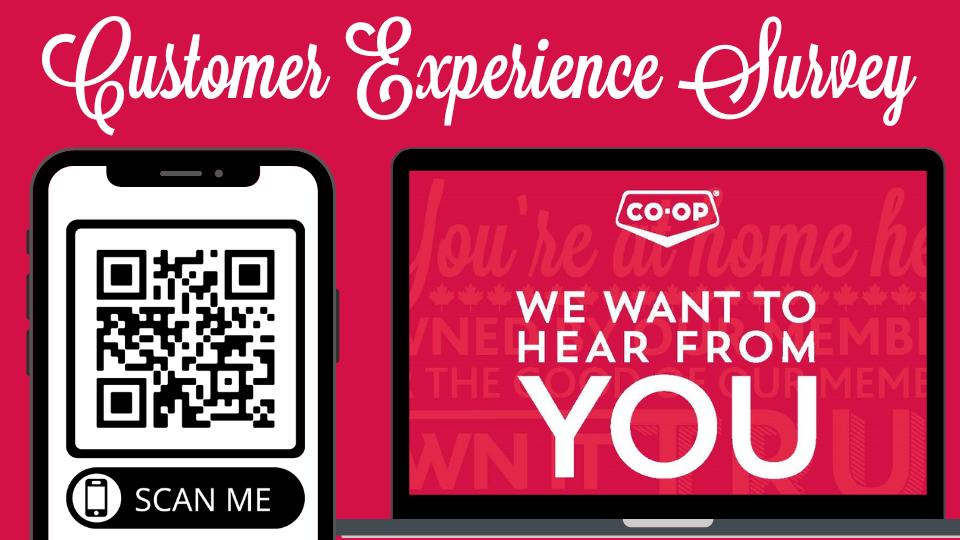 2023 CUSTOMER EXPERIENCE SURVEY
October 31, 2023
Central Alberta Co-op is invested in our members. We pride ourselves in delivering the best guest experience at all of our locations. Your opinion is very important to us!
Fill out our short survey and you could win 1 of 5 $200 Co-op gift cards or a $200 gift basket from our Liquor Division. It's your choice! (5 prizes in total).
The survey begins on November 1st and ends on November 30th.
Click here to start the survey or you can scan the QR code below.