2021 Customer Experience Survey
Actions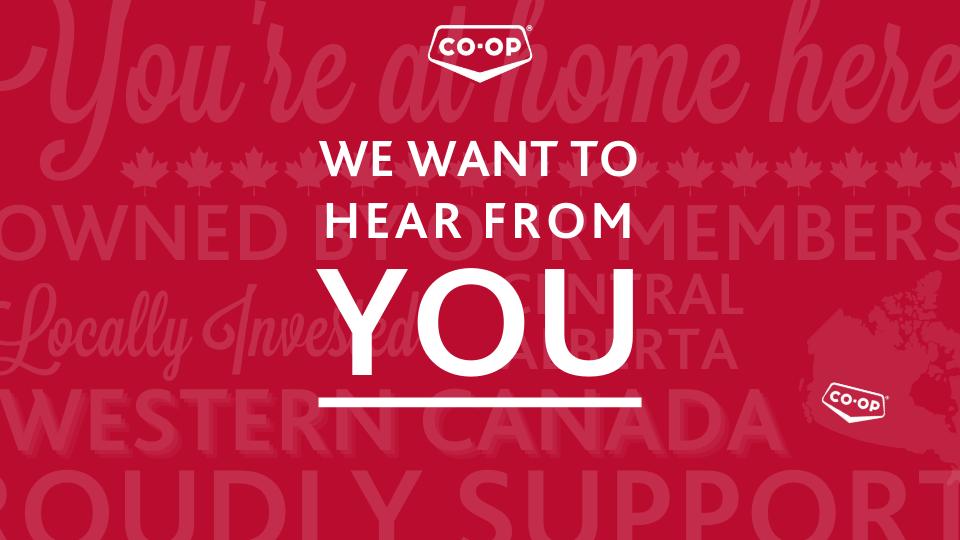 2021 Customer Experience Survey
October 20, 2021
We are once again rolling out our customer experience survey. We value your input and want to hear about your experience in our stores. Let us know how you feel about Central Alberta Co-op at the link below and you could be entered to win 1 of 10 $50 Co-op Gift Cards!
Click here to start the survey
Your opinion matters!
Survey will be live November 1-30th.
*We're currently experiencing end user issues with the survey on the Microsoft Edge browser, and we're working to get it fixed. For now, please use a different browser to complete the survey. Thanks!*