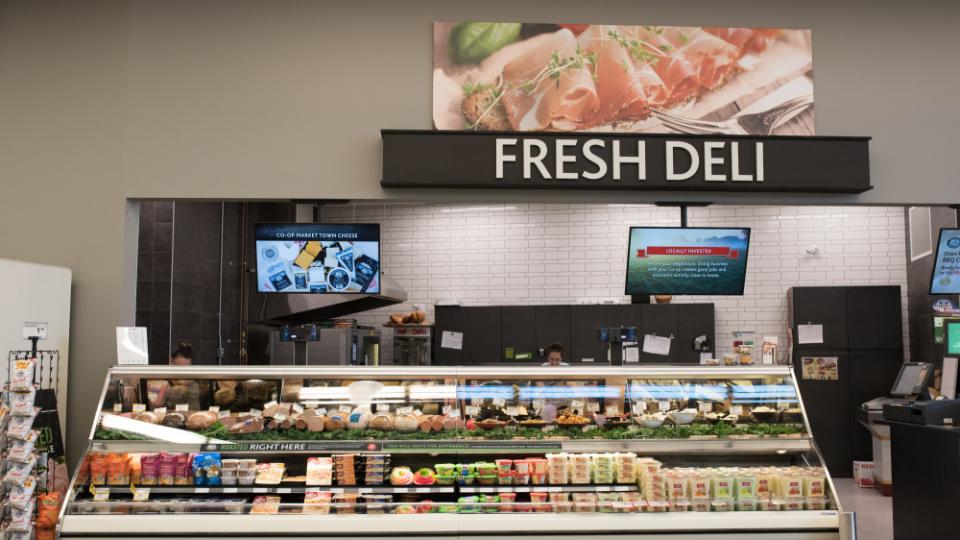 DELI CLERK
LACOMBE
Description:
Central Alberta Co-op is here to serve our members and customers with products and services that help build, feed, and fuel individuals and communities. We are a different kind of business, being member-owned means that any profits are returned to our members and stay in the local economy. We live where you live, work where you work and help grow the economy right here.
Our Lacombe Food Store is looking for a part-time Deli Clerk to join our team.
Hours: Casual part-time: < 24 hours/week
Availability requirements: mornings, days, evenings, and weekends
Responsibilities:
• Customer service at the deli
• Prepare sandwiches, pizzas, salads, fried foods, special trays, etc.
• Stock, package, slice, and label products for purchase
• Ensure a clean and sanitary work environment
• Other duties as assigned
Qualifications:
• Excellent communication and customer service skills
• Ability to work in a fast-paced environment
• Ability to work independently and in a team
• Organizational skills
• Some heavy lifting is required (up to 50 lbs)
• Experience with food preparation is an asset; training available
Central Alberta Co-op is proud to offer a supportive working environment based on our Brand Values of Excellence, Integrity and Responsibility. We are pleased to offer a competitive salary, the opportunity for advancement and personal growth and benefits, depending on employment status. We are COR certified and committed to providing our team members and customers a safe working and shopping environment.
To be a part of our exciting story, apply today!
Please apply using the application form found below along with a cover letter, resume and three (3) work related references. Please refer to posting #19-284
You can send your application via email to recruit@centralab.coop, via fax to 403-406-1606, or you can apply in person to the Lacombe Food Store at 5842 Hwy 2A.
We appreciate your interest. However, only applicants selected for interview will be contacted

Application Deadline:
December 8, 2019
Discover more: