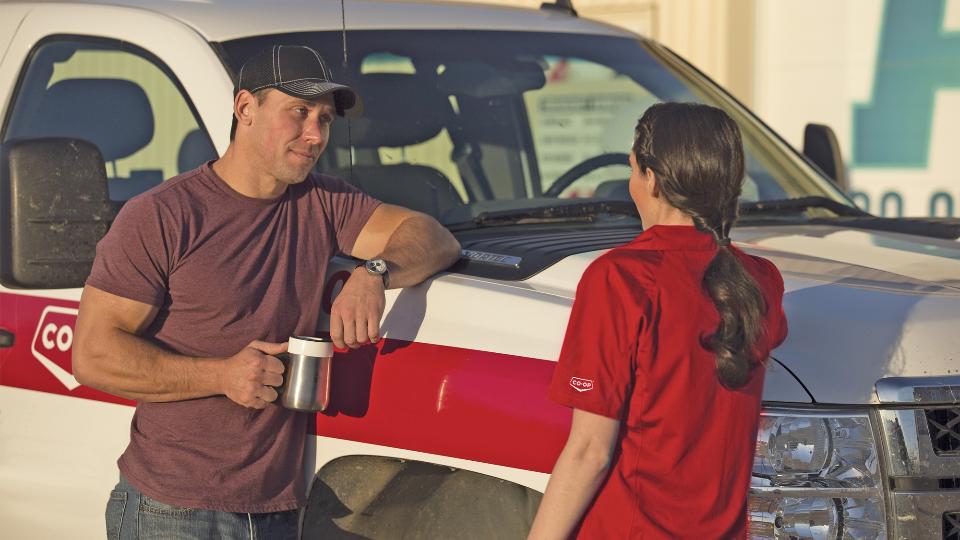 AGRONOMIST
LACOMBE
Description:
Central Alberta Co-op is here to serve our members and customers with products and services that help build, feed and fuelindividuals and communities. We are a different kind of business, being member-owned means that any profits are returned to our members and stay in the local economy. We live where you live, work where you work and help grow the economy right here.
Working out of our Lacombe Agro location our team is looking for a full-time Agronomist to join our team.
Hours: Full-time: 40 hrs/week
Availability requirements: mornings, days, evenings, weekends
Responsibilities:
• Provide excellent customer service to farm customers by acting as a trusted advisor.
• Provide field scouting and crop planning services to assist in informed decision-making.
• Provide information on seed, weed, disease, and insect control so customers can make an informed decision.
• Provide customers with soil sampling services to assist in the development of a strong fertility program.
• Provide superior service and technical advice to Co-op customers and promote the sales of all Agro product lines especially crop inputs (including petroleum, bins and equipment).
• Provide field scouting as requested and provide information of findings to the customers.
• Develop and administer an aggressive farm contact program with present and prospective customers, promoting the services and product lines available at the Co-op.
• Communicate professionally with suppliers and act as facilitator for the resolution of product complaints.
• Manage all suppliers programming to the benefit of growers and CAC.
• Assure customer satisfaction of products by providing product, agronomy and customer service support.
• Pricing, price checks, sales, and inventory management of crop protection products, working with Retail Manager and FCL Crop Supplies Sales Coordinator.
• Be goal oriented seeking both personal and professional development, by attending FCL training seminars offered by Crop Supplies, Petroleum and HR. Also attend supplier and research information days/tours where possible.
Qualifications:
• Diploma or Degree in Agro preferred
• hours of work will be dependent on the customers' needs and at certain times throughout the year, work hours may include early mornings, late evenings, Saturdays and Sundays.
• Strong problem-solving skills
• Strong self-motivation
• Able to work and perform in a team environment
• Knowledge of the trading area and local farmers would be an asset
• CCA designation an asset
• PAg/AIT would be an asset
Central Alberta Co-op is proud to offer a supportive working environment based on our Brand Values of Excellence, Integrity and Responsibility. We are pleased to offer a competitive salary, the opportunity for advancement and personal growth and benefits, depending on employment status. We are COR certified and committed to providing our team members and customers a safe working and shopping environment.
To be a part of our exciting story, apply today!
Please apply using the application form found below along with a cover letter, resume, and three (3) work related references. Please refer to posting # 19-250
You can send your application via email to recruit@centralab.coop, via fax to 403-406-1606 or apply in person at 3401 – 52 Ave, Lacombe.
We appreciate your interest. However, only applicants selected for an interview will be contacted.
Application Deadline:
January 22, 2020
Discover more: