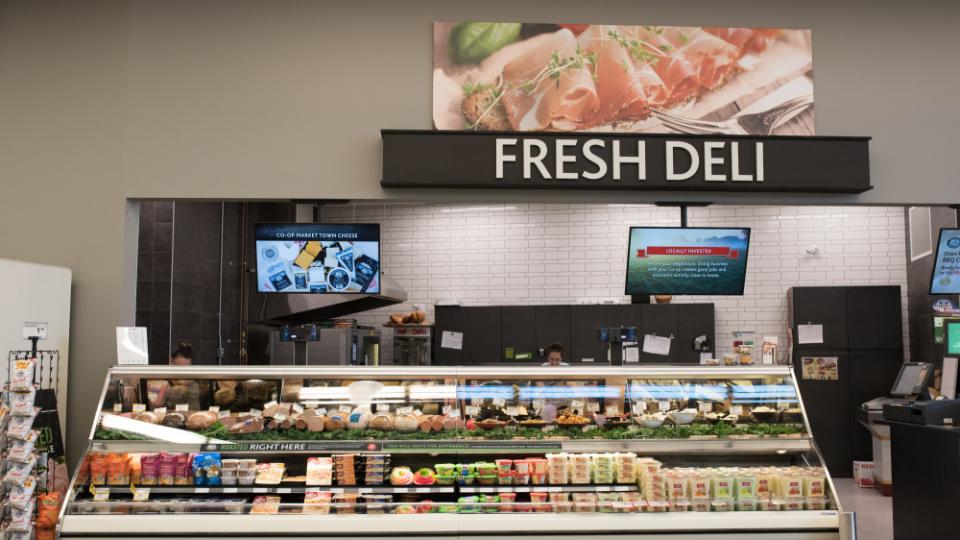 DELI CLERK
INNISFAIL
Description:
Do you love food and are you passionate about serving people?
Are you looking for an opportunity to work with a great team?
Do you have experience with food preparation, or do you want to learn?
Our Innisfail Food Centre is looking for a part time Deli Clerk to join their team.
Hours: Regular Part-time 24-36 hours/week
Flexible availability; mornings, days, evenings and weekends
Responsibilities:
• Provide excellent customer service
• Preparation of sandwiches, salads, frying, special trays and other food items
• Stock, package, slice, label products for purchase
• Ensure a clean and sanitary work environment
• Other duties as assigned
Qualifications:
• Experience with food preparation is an asset, training available
• Organization skills
• Ability to work in a fast-paced environment
• Communication skills
• Able to work in a team and independently
• Some heavy lifting is required (up to 50 lbs)
Central Alberta Co-op is proud to offer a supportive working environment based on our Brand Values of Excellence, Integrity and Responsibility. We are pleased to offer a competitive salary, the opportunity for advancement and personal growth and benefits, depending on employment status. We are COR certified and committed to providing our team members and customers a safe working and shopping environment.
To be a part of our exciting story, apply today!
Please apply using the application form found below along with a cover letter, resume and three (3) work related references.
Please refer to posting # 19-093
You can send your application via email to recruit@centralab.coop, via fax to 403-406-1612, or you can apply in person at the Innisfail Food Centre, 4303 – 50th Street in Innisfail.
We appreciate your interest. However, only applicants selected for interview will be contacted

Application Deadline:
May 22, 2019
Discover more: